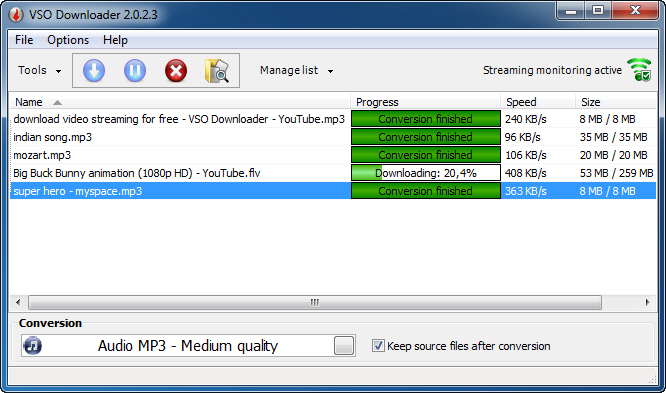 VSO Downloader is a popular video downloader that features automatic download and convert for media files. With VSO Downloader, you can download streaming content from thousands of sites. VSO Downloader automatically detects and downloads audio and videos as you surf the web. It uses the integrated file converter to convert to various formats.
VSO Downloader supports all video formats and can also download HD videos. It "sniffs" your videos, meaning you don't have to copy and paste url's before downloading. To download VSO downloader, click the button below.
---
Saka Oluwadamilola
Follow me on
Google Plus
,
Facebook
and on
Twitter
Subscribe to The Digital Feets by Email
Regards!